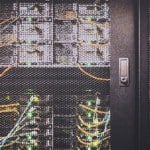 IT NETWORK SERVICES
Akita provides tailored IT network services for local area networks (LAN), wide area networks (WAN), as well as a range of wireless networking solutions.
We have designed and implemented network solutions for hundreds of organisations, ranging in size from SMEs to enterprise-level.  Because of this, we've gained an excellent track record in delivering reliable, cost-effective IT networks and services that keep organisations running smoothly.
We have an extensive background of providing solutions for multi-site and multi-platform environments. As a result, we are an ideal partner to design new systems or upgrade an existing network.
Our experience in WAN solutions includes the design, implementation and maintenance of links right across Europe. We've also installed and configured network security solutions, including firewalls and VPNs, for customers with a global presence.
IT NETWORK SERVICES
Akita offers a complete range of IT network services, including:
Installation
Hardware
Structured data cabling
24/7 monitoring and security
Vulnerability scanning & risk detection
We've got over 25 years' of experience setting up reliable and robust IT networks. We've worked across most industries and encountered practically every security and setup requirement. So whatever your needs are, we'll be happy to help.
NETWORKS BUILT FOR RESILIENCE
Your IT network infrastructure should not just support your business now: it should be flexible enough to meet your needs for years to come. Akita designs its network solutions with this in mind. Because of this, the option to scale up or down your systems in the future is built-in to the foundations of the network.
All of our solutions utilise leading-edge technology from major manufacturers, such as Cisco, HP and SonicWall. Because we use this technology, we can ensure the longevity of our networks. And as part of our IT network services, our IT consultants will take the time to understand your needs and design an IT network that truly meets your business aims.
IT Network Services
Case Study
Wireless Network Services
Alongside traditional wired networks, Akita's expert project teams also undertake a wide range of wireless network projects.
Tailored to an organisation's needs, our wireless networks ensure complete and seamless connectivity for staff as they move around premises. Wireless networks can also be partitioned to ensure that only certain groups of users gain access to areas of a network. This solution is particularly relevant in the education sector.
We undertake all aspects of design, install and provisioning for wireless networks.
Get in Touch
For IT network services and solutions that match your needs and budget, please get in touch.
Thank you
We have received your enquiry and a member of our team will be in touch soon. If your query is time sensitive please do call us.