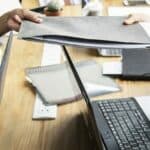 HOSTED DESKTOPS
Akita's hosted cloud desktop solution allows for PC desktops to be moved from individual machines into the cloud.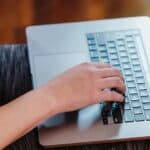 A hosted desktop solution allows for the delivery of a consistent and scalable IT experience for all users in an organisation.
With this solution, users gain access via a desktop icon or link. This then provides them with access to a cloud environment with all the programs, applications and files that they would usually have on their PC.
Desktop environments can be set to be accessed securely from any device and any location. This makes them a perfect solution for supporting remote working.
Hosted desktops also work well for businesses with offices spread out geographically, as it allows for the management of all desktops simultaneously from just one location.
HOSTED DESKTOP ADVANTAGES
Simple management: A hosted desktop solution allows centralised management of all of an organisation's desktops. This allows updates and security patches to be deployed to all desktops simultaneously, which saves time on IT administration and maintenance. The hosted environment is also protected from viruses and malware.
Disaster recovery: Hosted desktops run from Akita's cloud network provide you with business continuity. So, if your workplace is damaged by fire, flood or similar, your data will be unaffected. This means users can continue working from other locations with minimal disruption.
Cost savings: A hosted setup introduces significant savings on IT hardware, software and management time/costs.
It is estimated by analysts (including Gartner) that running a hosted desktop setup can reduce the per-user cost of management and support) by as much as 50% per annum.
This is because the majority of processing occurs in the cloud, meaning organisations need less powerful (and less expensive) workstations without hurting performance. Also, licensing is cheaper for a cloud setup than per device.
Flexibility: A hosted desktop environment offers flexible access to an organisation's IT systems. This allows users to work remotely yet collaboratively on documents with other people within an organisation.
Organisations can also set up remote access to specialist software, such as design or accounting programs, allowing users to work using these solutions anywhere they can get a connection.
DESKTOP AS A SERVICE (DaaS)
Akita can provide a fully-managed hosted desktop as a service (DaaS). We can set up your infrastructure to run from your own in-house server, or from our own secure cloud environment.
We'll also be able to provide any licensing that you require to operate your setup and advise where existing licences can be retired (and savings made).
Akita can configure security solutions to allow access to hosted desktops from all devices. Our two-factor authentication solution will mean that no unauthorised access can take place.
Should you wish, our hardware experts can select PCs and laptops for you to use with your setup. We'll select solutions with the right processing solution, but that won't cost the earth.
And with our IT support, Akita can also manage and maintain your desktop setup for you. With 24/7 monitoring and guaranteed SLAs for support, you'll always have the support you need.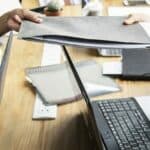 Get In Touch
For a quote, or to arrange a demonstration of a hosted desktop solution, please get in touch.