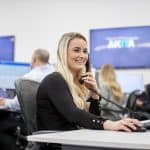 IT SUPPORT Leatherhead
Professional IT support and managed IT services that Surrey organisations rely on
Akita is a leading professional IT company. Our 24/7 helpdesk team provides scalable IT support for Leatherhead organisations.
Meanwhile, our consultants and product experts aid in the delivery of over 40 managed services, cyber security measures and wider  IT and business consultancy.
To start working with an IT company with a broad depth of expertise and superlative customer service, contact us for a no-obligation quote:
Get A Quote
Receive a no-obligation IT support services cost comparison: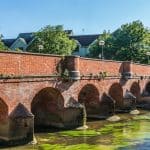 IT Company Leatherhead
IT SUPPORT Partner
Our Leatherhead office places us centrally to support organisation across the county.
Our 24/7 IT helpdesk offers responsive remote support that meets the requirements of all organisations. This means our support is great for organisations that are hybrid working. It's therefore also perfect for remote staff and those who don't work 9-5.
Meanwhile, our proactive IT support helps to reduce IT-related business disruption through smart maintenance. Our proactive IT support ensures you get the maximum time and cost-efficiency out of your IT systems. This means scheduling updates so that they don't happen during working hours, to the effective management of IT hardware.
Read more about Akita's support for Surrey-based accountancy firm McKenzies in our case study.
50+
Engineers & Consultants
2 HRS
Guaranteed Response Time (Average 20 mins)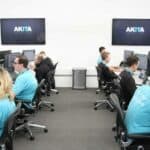 Customer Feedback
The support service is always run at the highest possible standard. All issues are resolved with a lot of care. All phone calls and emails are answered very professionally and in extremely good manners. Thank you Akita :)
Aggie
Fantastic IT support for all business large and small, very helpful and so so super efficient.
Kevin
They have a fantastic team of specialists who are understanding, kind and informative. Their support feels both professional and personal to the company, which makes our own IT department function even more effectively.
Tom
...extremely professional, friendly and provide excellent customer service.
Barbara
We consider Akita as our off site IT department and find you and your colleagues always happy to assist with our questions.
Eileen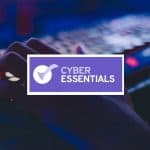 IT Company Leatherhead
Cyber Security Services
Ensuring your organization is protected from cyber threats should be a crucial part of your IT security strategy. That's why cyber security is at the forefront of our IT support approach and managed services offering.
Akita has the in-house expertise and solutions to support Leatherhead cybersecurity requirements ranging from the day-to-day to the advanced. Akita is also an accredited assessors for the UK Government's Cyber Essentials certification.
Our consultants can advise on the most effective tools and solutions to fit your organisation's specific cyber security requirements.
For more information please get in touch:
Contact Us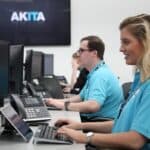 IT Company Leatherhead
IT SERVICES In Leatherhead
As well as comprehensive IT support, we deliver over 40 managed IT services to our Surrey customers.
We're experienced in working with organisations ranging from start-ups to enterprise-level. The managed IT services we offer, therefore, cover everything from basic IT requirements such as cabling and email configuration to advanced telecoms and business intelligence solutions.
Discuss IT Services
For a conversation around your managed IT service requirements please get in touch:
IT Support Leatherhead
Switching Your Provider
Akita takes the stress out of switching IT support partner. Discover more about our process: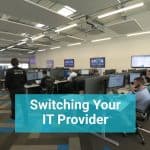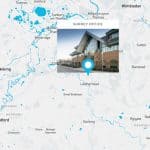 Dorset House, Regent Park, Kingston Road, Leatherhead, KT22 7PL
Our Leatherhead Office
Using our support technology, our IT helpdesk team resolves over 99% of customers' IT issues remotely. And for the tiny minority of issues that require us on-site, our office in Leatherhead means that we can be with our Surrey customers quickly.
Our Surrey support customers extend across Reigate, Caterham, Redhill, Esher, Oxted, Leatherhead, Dorking, Woking and Guildford. And our location makes us the perfect partner to deliver IT support for Gatwick and Heathrow-based organisations.
Find Us
Case Studies
Discover more about our IT support and services in Surrey and the wider South East: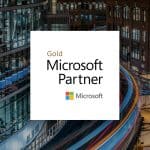 IT Company Leatherhead
OUR IT EXPERTISE
Established for over 25 years, Akita provides IT solutions to over 250 organisations across London and the South East, plus their satellite locations across the wider UK and internationally.
As a Microsoft Gold partner, we support solutions ranging from Office 365 through to Dynamics 365. But don't worry if you don't run Windows in your organisation – we're Mac Certified Technicians as well.
Akita also carries ISO 9001 and 27001 accredited. And as mentioned, we both hold and certify organisations for Cyber Essentials.
Get In Touch
To discuss business support and managed IT services call 01372 677063 or use the form below:
Thank you
We have received your enquiry and a member of our team will be in touch soon. If your query is time sensitive please do call us.