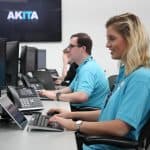 Technical Account Management
Executive Summary Reports
Discover more about the performance and KPI reports we provide to our supported customers.
Akita believes in being transparent about the IT support service we provide.  For this reason, we make Executive Summary Reports available to all our supported customers.
Watch our video for more about our reporting: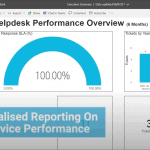 Continual Improvement
Our reporting allow us to continually improve the IT support service we provide. Built using Microsoft Power BI, they provide up-to-the-minute data from our helpdesk.
Customers are guided through reports by their Technical Account Manager as part of regular engagements. Both sides can reflect on the information in reports to work towards delivering a more effective support service.
Technical Account Managers will also use Executive Summary Reports to help improve IT systems, using them as an indicator where there may be problems. Reports can also point to where additional user training may be required.
In this respect, they're a valuable tool in allowing us to provide a better service for our supported customers.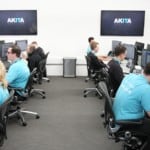 Technical Account Management
Get In Touch
For more information about how Akita manages customer relationships please get in touch: