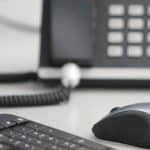 IT Support
About The Customer Portal
Akita's Portal is designed to help us provide a better service for our customers
Organisations can use the customer portal to submit support requests to our helpdesk, manage their accounts and much more. For a full overview of portal features please watch the video below:
Accessing The Portal
Our Portal is available to all supported customers.
To get your organisation set up with access to the Portal, please contact support@akita.co.uk. Our engineers will then guide you through the process.
For any questions other regarding the portal please get in touch: