What Office 365 plan should I buy?
Use this guide to Microsoft Office 365 applications to understand what licensing your organisation might need.
Many organisations are choosing to migrate from older versions of Office to Microsoft Office 365. But with a range of licences available, choosing the one that provides the applications you need can be tricky. 'What Office 365 plan should I buy' is an often asked question by businesses.
Thankfully, there's a helpful solution at hand. 'The Periodic Table of Office 365' provides an interactive guide to what each application does and which plans and licences they are available with. To view the full interactive periodic table, please click here.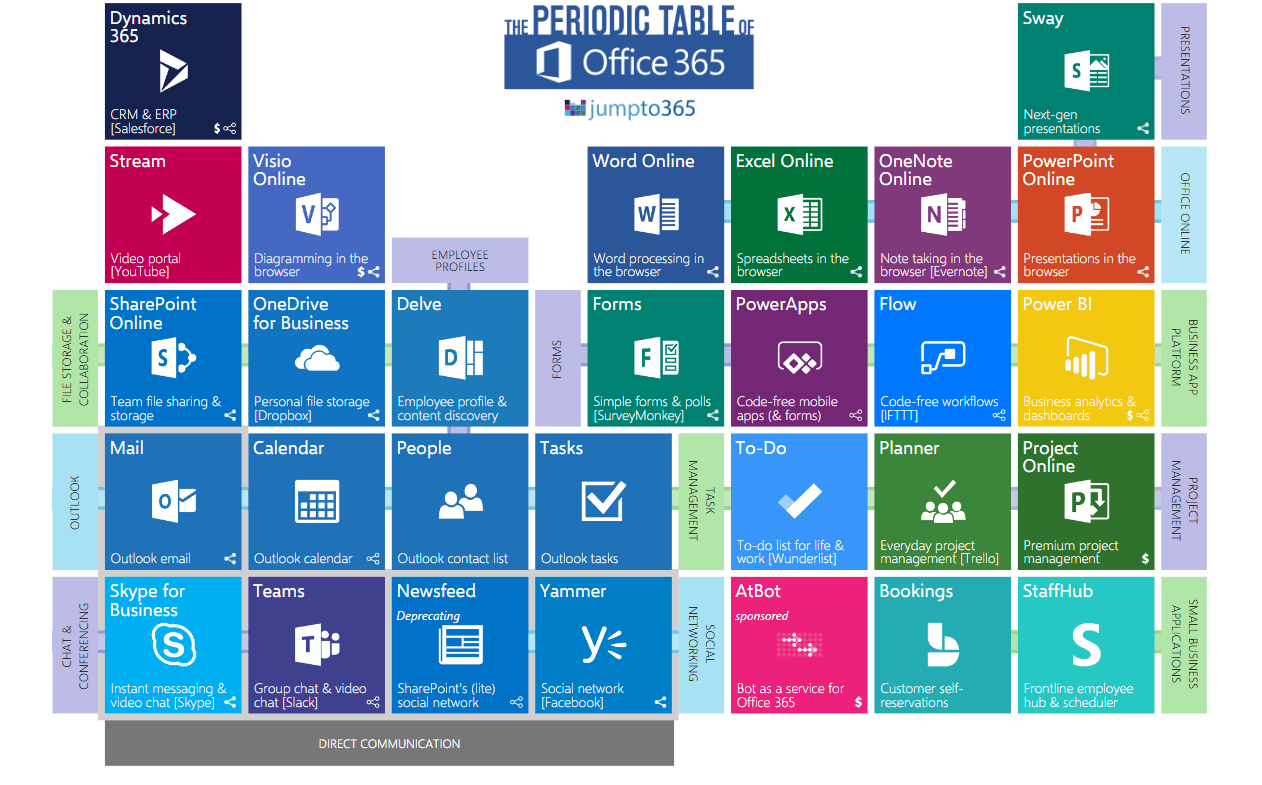 Of course, if you are interested in Office 365 licensing, you can also talk to Akita.
As a Microsoft Tier One Partner, we can guide you to the right licence for your requirements. We can then supply licences at the same cost as buying directly from Microsoft.
Discover more about Office 365 here or get in touch to get the right plan for your organisation.